Bournville follows up to make it 2 from 2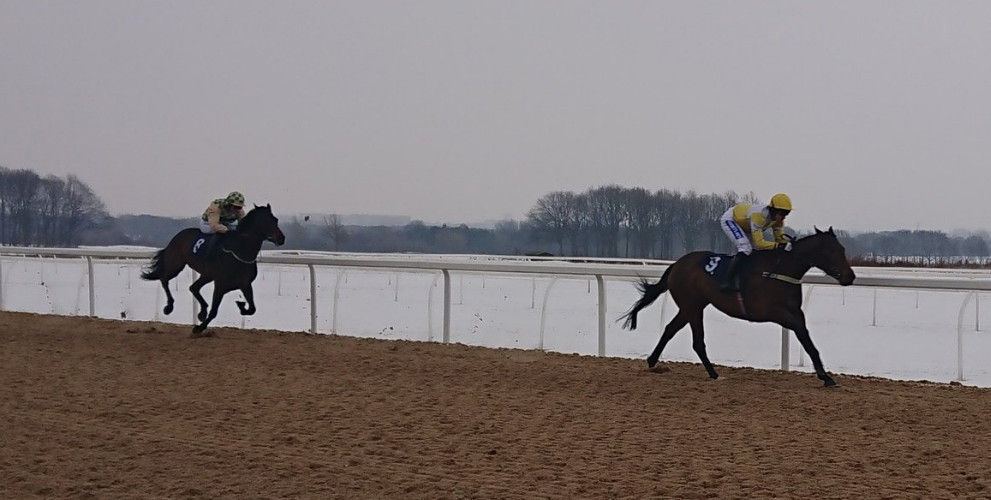 Bournville lined up in the open NH flat race over 2 miles today at Newcastle. Henry Brooke was aboard once again as she looked to follow up on her excellent debut win at the same course last month.
She was slow away and Henry had to be sharp to ensure she got going, she eventually did and she made up the lost ground quickly.
The pace was slow throughout and Henry was happy to keep her at the back of the field for the majority of the race.
On the turn into the home straight, she began to easily move through the field and it was just a matter of when Henry wanted to take it up. Henry pressed Go and she showed a fantastic turn of foot and went on to win by 4 lengths with a further 12 lengths back to 3rd place.
She is clearly talented and has her own ideas. She now has plenty of options available to her over the coming months. Her owners have a lot to look forward to.
Our 8th winner of the year!