Stable Visit To Alan Swinbanks
We would like to thank Alan Swinbank for a very enjoyable stable visit yesterday. We had a 10 a.m start for some breakfast and then went to see Mitchells Way, Eutropius and our new Trans Island gelding do some pieces of work.
Other than watching your horse fly past the post in 1st position, this is one of the most enjoyable parts of being a racehorse owner: going to a great yard and seeing your horses work. Is there a better noise than the sound of hooves thundering past you and knowing that you are part of it ?. I think not. It's great to see how a trainer like Alan goes about his work. This is the man who bought Collier Hill for less than six grand and won £2.5million…………..one of the biggest racing stories of all time.
Unfortunately the weather was not too kind to us, thick fog descended upon the yard which made viewing difficult as you will see from the photos below. Thanks to our newest owner Martin (@martwes on twitter) and also to Sally for taking some excellent photos in difficult conditions and thanks to all of our owners and some new faces for making it a very enjoyable day out.
Enjoy these selection of photos :

Mitchells Way Looking Fantastic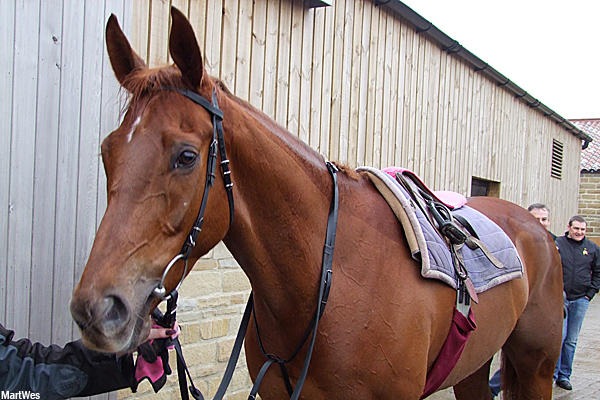 Mitchells Way Working With Bandana Man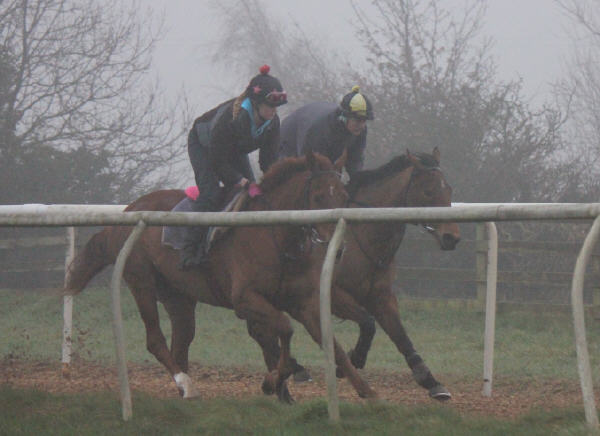 Eutropius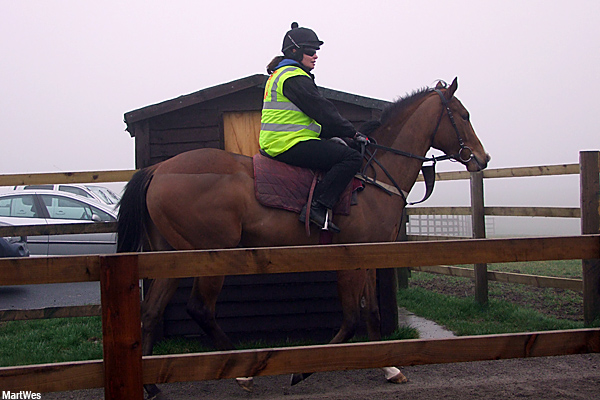 Eutropius Cantering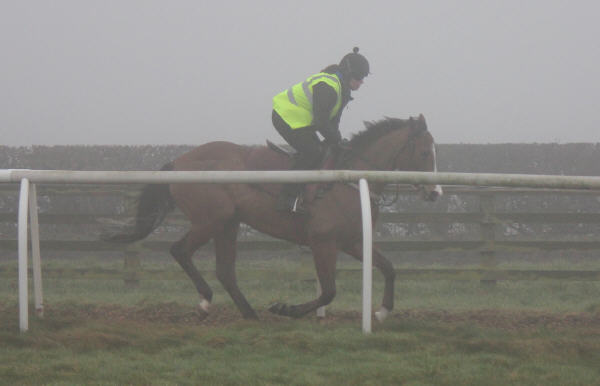 Trans Island Gelding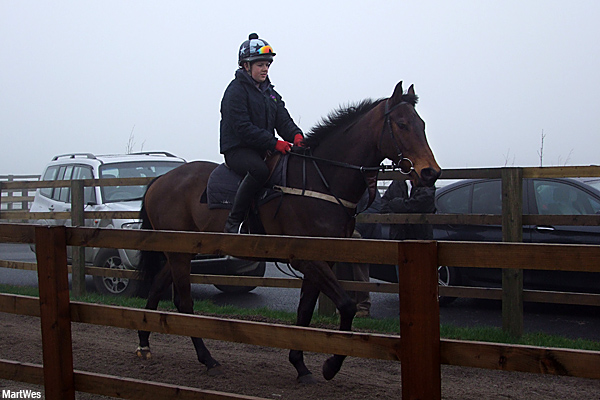 A Thirsty Trans Island Gelding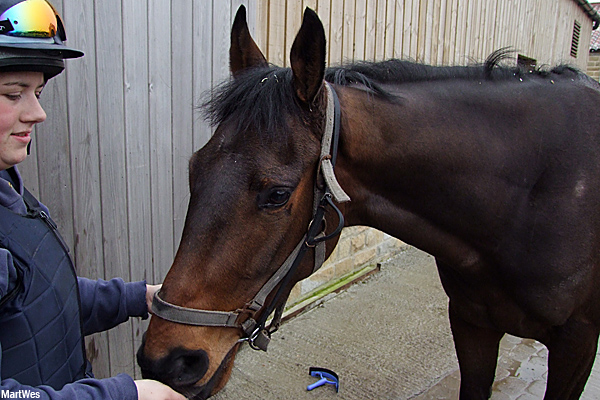 The team and Martin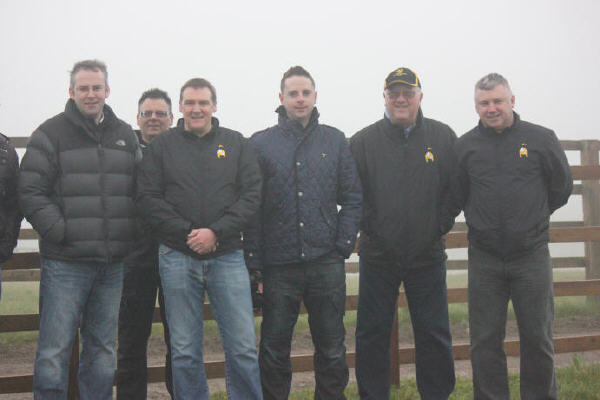 Owners talking turf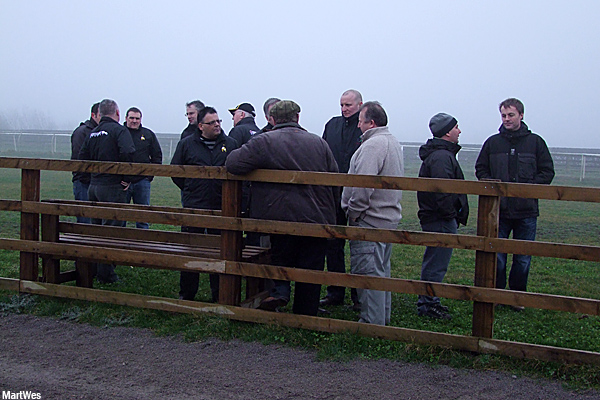 Alan with owners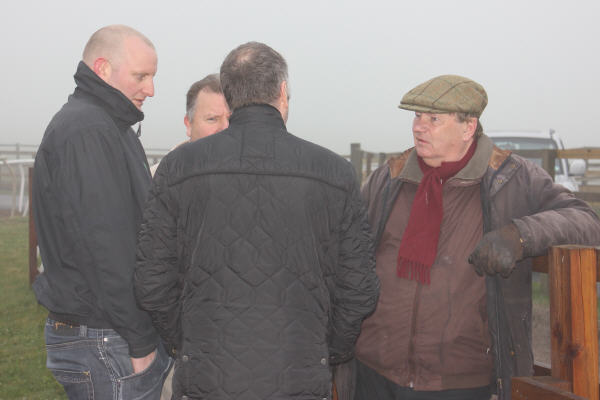 Alan talking shop