Weekend update – Yeeoow makes it 2 winners in 2016
Yeeoow had a busy week this week where he ran at Kempton on Monday and Lingfield on Friday.
Monday saw him line up in the Racing Uk 3 Devices Handicap at Kempton where Justin Newman who claims 5lb took the ride. He was drawn in stall 4 for the 9 runner event. Yeeoow bounced out of the stalls well but soon after the start another horse cut across him and Justin was forced to take a tug. Heading into the bend, he was travelling wide in about 4th position. On the turn for home Justin had to get busy bit didn't get the response that he would have liked and he ended up finishing in last position. It was a disappointing run but the general feeling was that he would come on for it.
His next run was on Friday in the Daily Price Boosts at Unibet Claiming Stakes over 6 furlongs at Lingfield where Dougie Costello took the ride. He was drawn in stall 6 for the 7 runner event. From the stalls, Dougie made a very positive start and he held the lead at the 1st bend. Dougie was dictating the pace on the rail and he kicked for home coming out of the final bend. Heading up the straight, the challengers started to come and it was Doctor Parkes on the inside channel who looked the main danger. At the furlong mark, he looked to be getting the better of Yeeoow but under a strong Costello drive Yeeoow battled back and managed to regain the lead and went on to score by a neck. It was an excellent positive ride from Dougie and a gutsy, well-deserved success for the Karl Burke trained 7 year old. He was our second winner of the year, both trained by Karl Burke and ridden by Dougie Costello, long may it continue. Yeeoow was reported to be pleased as punch with himself post-race and rightly so. If you are interested is going racing regularly and visiting the winners enclosure, we still have shares available in Yeeoow: Yeeoows Page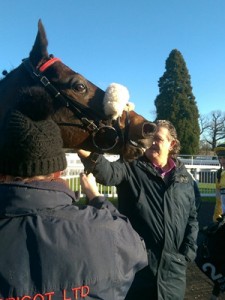 We added another 2 year old to the site during the week, a fantastic looking Showcasing filly who is in training with Tim Easterby. OnToAWinner are no strangers to Showcasing progeny, having had major success with both Toocoolforschool and Quiet Reflection in recent years. The reports on this filly have been very positive to date, she is reported to have an excellent temperament and work attitude, we don't expect shares to last long. You can view her full profile here : Showcasing Page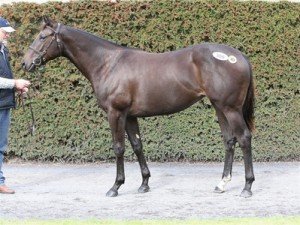 We will be having a double stable visit to Karl Burkes and Ben Haslams on Saturday the 20th February. We will confirm the exact details closers to the time. Stable visits are always a great day out, there's always a great buzz when owners visit their horses and get a 1st hand update from their trainers. There are shares available in horses at both Karls and Bens (linked below), if you have an interest in any of the available shares, get in touch and come along to what's sure to be a fantastic day out.
Karls horses: Click Here
Bens horses: Click Here