Visit To Edwin Tuers
Sally Friday and Fazza cantered for us Saturday morning on our visit to Edwin Tuers. Edwin and Maggie were superb hosts as always, and all the owners enjoyed watching the horses canter, and then had a cuppa in the house afterwards, and discussed racing plans for the season. Edwin is excited by Sally Friday, and there was keen interest in her on Saturday. All the owners who came expressed an interest in her, with many signing up there and then.
Sphinx might go to Wetherby next Saturday, but it needs to be a bog. That will be it for the jumps season. His flat seasonal aim will be Ayr in October, which has come to be his race in recent seasons.
A few photos from the day:
Sally Friday leads Fazza Up the Gallops at Edwins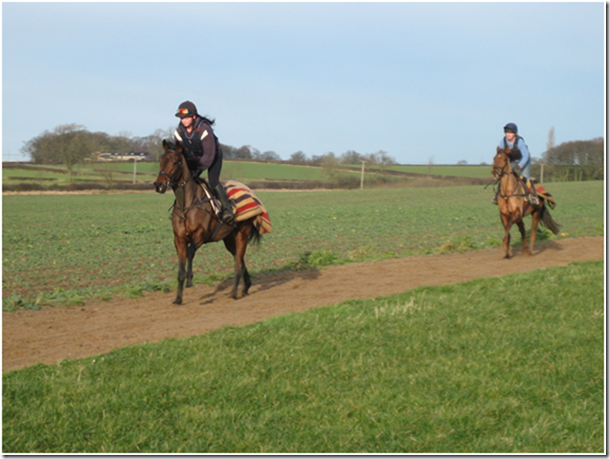 Sally Friday