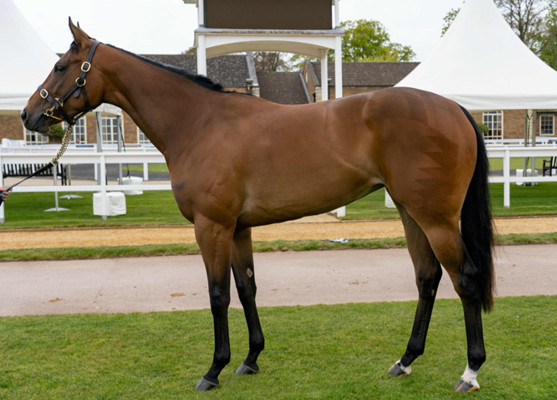 Description
We were delighted to secure our top target of the sale in the shape of this stunning filly by Acclamation. She recorded the 12 fastest breeze time on the day from over 200 horses.
Acclamation is a sire that needs no introduction. He was a winner of 6 of his 16 starts and amassed over 600 k (euro) in prize money in a stellar racing career. He is a proven multiple Group 1 sire with 134 stakes performers. He was responsible for 29 individual Black Type Performers in 19/20 alone and has a staggering 9 sons at stud.
The dam – Billie Eria, by Tamayuz was a winner at 3 in France. She has produced 1 runner – Billy Byrnes who was a winner at both 2 & 3 years of age.
This filly has plenty of scope and did an excellent breeze on the day. She is a smart filly for the season ahead.
Shares start at £1250 per 2.5%. Naming rights are available when purchasing a 25% share.
Pricing
Share Price SOLD
Monthly Fees  SOLD
Share Price SOLD
Monthly Fees  SOLD
Share Price SOLD
Monthly Fees  SOLD
Share prices includes: Purchase price, sales house & bloodstock agents commission, vetting and transport. One free Owners and Trainers race day badge with a 2.5% share, two free badges with 5% and over.
Details
Age: 4
Wins: 1
Places: 0
Sire: Acclamation
Dam: Billie Eria
Trainer: Adrian Keatley
Send Enquiry
Videos
Breeding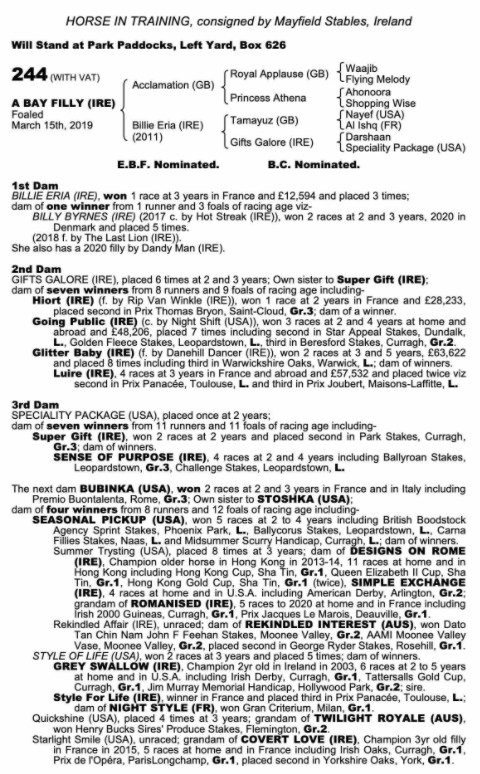 Trainer: Adrian Keatley