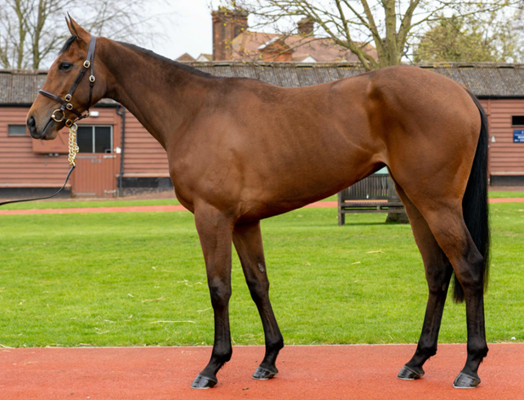 Description
We were delighted to secure our top target of the sale in the shape of this stunning filly by Acclamation. She did an excellent breeze and looks to have a bit of class. She was consigned by Aguiar bloodstock who we purchase Star Of Emaraaty from..
Acclamation is a sire that needs no introduction. He was a winner of 6 of his 16 starts and amassed over 600 k (euro) in prize money in a stellar racing career. He is a proven multiple Group 1 sire with 134 stakes performers. He was responsible for 29 individual Black Type Performers in 19/20 alone and has a staggering 9 sons at stud.
The dam – Phalaborwa , by Poets Voice was a winner at 2 & 3 years of age. She is the dam of 1 foal of racing age.
This filly has plenty of size and scope and we would be hopeful of a good season ahead with her.
Shares start at £1250 per 2.5%. Naming rights are available when purchasing a 25% share.
Pricing
Share Price SOLD
Monthly Fees SOLD
Share Price SOLD
Monthly Fees SOLD
Share Price SOLD
Monthly Fees SOLD
Share prices includes: Purchase price, sales house & bloodstock agents commission, vetting and transport. One free Owners and Trainers race day badge with a 2.5% share, two free badges with 5% and over.
Details
Age: 3
Wins: 0
Places: 0
Sire: Acclamation
Dam: Phalaborwa
Trainer: Adrian Keatley
Send Enquiry
Videos
Breeding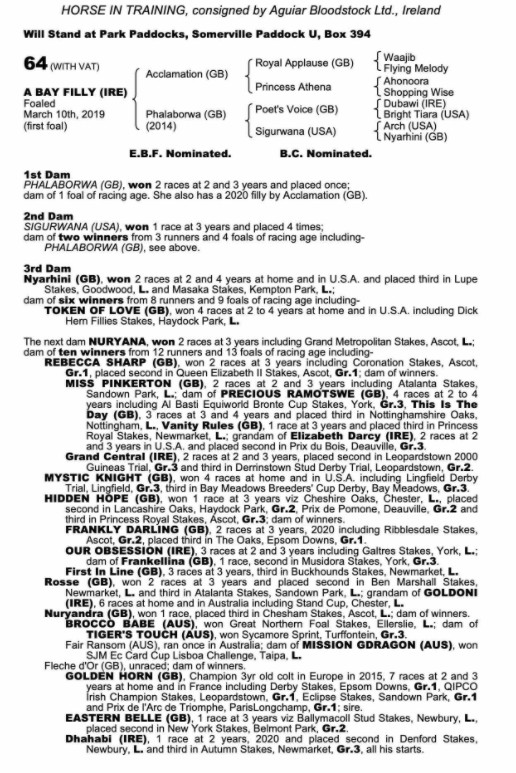 Trainer: Adrian Keatley