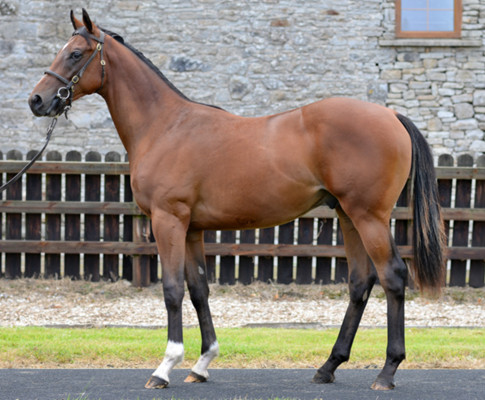 Description
We are delighted to welcome Nigel Tinkler to the team for the 2022 season.
We bought this cracking colt by Exceed And Excel with him at the Goffs Premier yearling sales.
The sire – Exceed and Excel was an Australian Champion sprinter and is one of the world's leading sires of juvenile Stakes winners. He is one of only 17 stallions to sire 150 Stakes winners and has created a lasting legacy through his high-performing stallion sons.
The dam – Silver Grey won 2 races at 2 years of age. She also went on to gain valuable black type by placing multiple times at Listed and Group Level. She is the dam of 3 runners, 1 winner – He's a keeper, a winner of 4 races between the age of 2 & 4.
This colt has an outstanding page and is bred to be very speedy. He looks and moves like a quality animal.
Nigel on the Exceed and Excel colt: "I'm delighted to have bought this fella at the sales. He looked very well prepared and he will be one we can get going with early."
Video
Details
Age: 3
Wins: 0
Places: 0
Sire: Exceed and Excel
Dam: Silver Grey
Trainer: Nigel Tinkler
Send Enquiry
Pricing
Share Price SOLD
Monthly Fees SOLD
Share Price SOLD
Monthly Fees SOLD
Share Price SOLD
Monthly Fees SOLD
Share Price SOLD
Monthly Fees SOLD
Breeding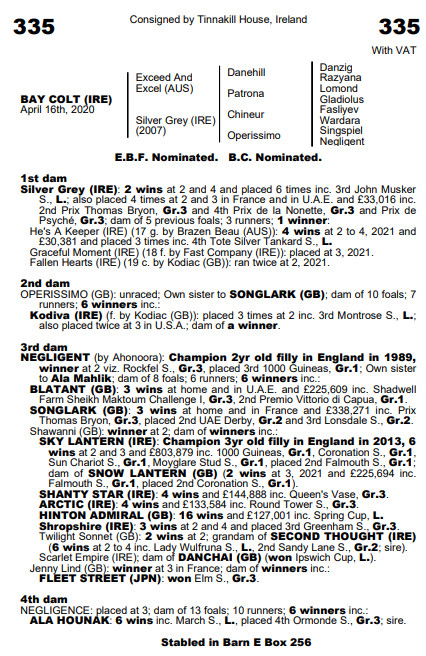 Trainer: Nigel Tinkler