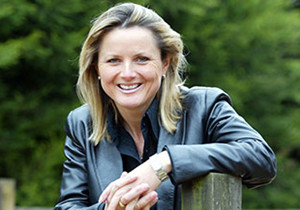 Gay rode her first winner on the flat for leading trainer Clive Brittain and at the tender age of 17 years old finished second in the ladies Amateur Championship, she then won it at 18. After that she turned professional and became Champion Professional Lady Rider three years in a row. Gay was the first woman to ride in a Gold Cup at Ascot on Pretty Picture and the first woman to ride a winner at Royal Ascot when her horse Sprowston Boy won. In total, Gay rode some 60 winners. After retiring from race riding she spent a year working in Media which stood her in good stead to start training. She moved back to Newmarket in 1991 and brought a horse called Aberfoyle for 3000 guineas. After four wins, she was hooked! Gay started out by renting a few boxes from Bob Champion but then moved to the state of the art, Whitcombe Manor. Gay is now back in Newmarket after a period training both in Dubai and in Lingfield. Her yard is extremely well organised. Gay has to work long hours but still tries to find time for her many friends and is always a very popular party guest. She continues to ride out, makes entries and oversees much of the feeding and training regimes. She is then often off to the races to meet up with her owners and enjoy another day at the races.
Yard Address
Gay Kelleway Racing,
Queen Alexandra Stables,
Chapel Street,
Exning,
Newmarket,
CB8 7HA.
Syndicate Horses Trained By Gay