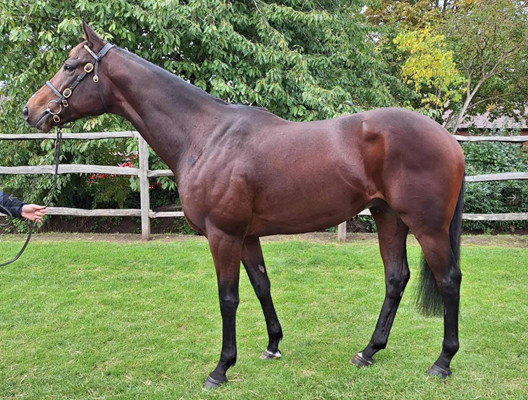 Description
Ontoawinner are delighted to welcome James Horton to the team for the 2024 season.
Navagio was purchased at the recent Tattersalls horse in training sales. He is a 98 rated 4 year old by Footstepsinthesand who has won 3 and placed 7 times from 16 starts in Ireland. He will be trained in Newmarket by James and we are thrilled to add him to the string for the year ahead.
He adds a lot of quality to the string for next season and will be running in top Saturday handicaps throughout 2024.
He has been very consistent in 2023, winning 2 and placing in 2 from 6 starts.
We were attracted to this horse immediately as he is such a physical specimen and had all the right people in for him in the sales ring. He has low mileage and is on an upward trajectory as a racehorse.
We will target races like the Spring Mile and Lincoln with him and we will also look at black type races at home and abroad. Shares are already very limited , get in touch to secure your share.
Click below to view his profile on the Racing Post website.
https://www.racingpost.com/profile/horse/3793523/navagio/form
Pricing
Share Price £1400
Monthly Fees £95
Share Price £2800
Monthly Fees £179
Share Price £5600
Monthly Fees £345
Details
Age: 4
Wins: 3
Places: 7
Sire: Footstepsinthesand
Dam: Souzie
Trainer: James Horton
Send Enquiry
Video
Breeding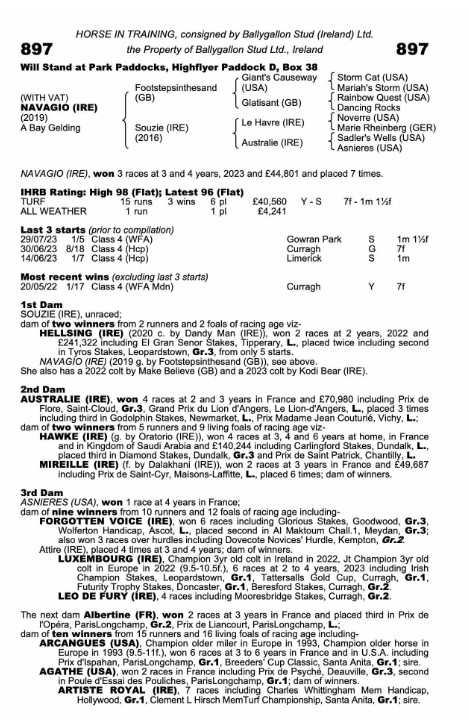 Trainer: James Horton