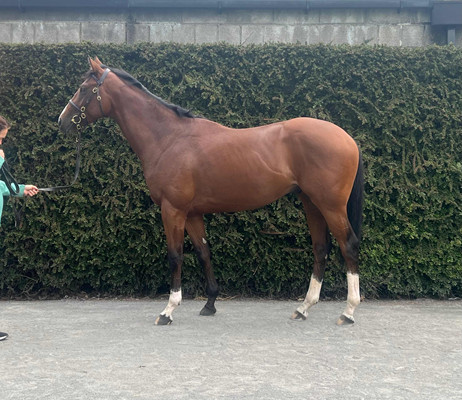 Description
Ontoawinner are no strangers to Showcasing progeny after huge success in recent years with our own Show Me Show Me, Life Of Riley and group winners Toocoolforschool & Quiet Reflection. We are delighted to offer this stunning colt who goes into training with Richard Fahey.
We bought the physical specimen, as he is a real Showcasing type, that looks and moves like a real athlete.
The stallion Showcasing only ran 7 times, winning twice and being placed 3 times. He won his maiden as a 2 year old at Yarmouth before going on to York and winning the Gimcrack Stakes in a course record time. He is quoted in the timeform records as being the top rated Gimcrack winner. He finished 3rd in the 2 year old Middle Park Stakes at Newmarket. He also finished 3rd in the Group 2 Duke of York Stakes at York. He ran a further 2 times amassing prize money just shy of £130k before being retired to stud due to injury.
The dam – Stylish Design was unraced. She is the dam of 1 runner from 2 living foals.
We were attracted to this colt immediately as he is such a physical specimen and had all the right people in for him in the sales ring. He did an excellent breeze, has a fantastic temperament and appetitive for racing. He came very highly recommended by his consignors. There are only a small amount of shares left, get in touch soon to avoid disappointment
Pricing
Share Price SOLD
Monthly Fees SOLD
Share Price SOLD
Monthly Fees SOLD
Share Price SOLD
Monthly Fees SOLD
Details
Age: 2
Wins: unraced
Places: unraced
Sire: Showcasing
Dam: Stylish Design
Trainer: Richard Fahey
Send Enquiry
Video
Breeding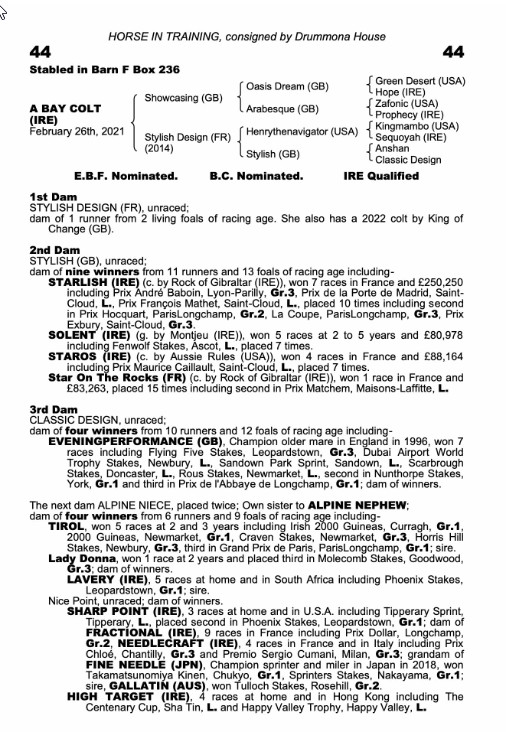 Trainer: Richard Fahey