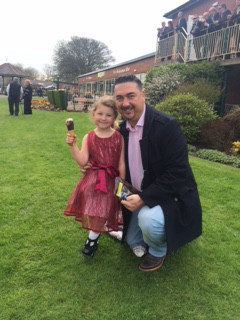 Last year I provided a testimonial for Ontoawinner and suggested:- "if you are in a syndicate that has poor customer services, don't look after you and for whatever reason are not producing winners you are only a phone call away from changing this.
Let me start by saying a big thank you to Simon, Niall and the team for getting me involved with the syndicate and also Karl Burke and Tim Easterby for being such excellent trainers. They all work so hard on our behalf to place horses in races that have the best chance of picking up prize money. So much so that my net outlay for training was not only covered but I actually made a small profit….. I didn't expect this at all.
Little Lady Katie won a Newmarket Class 2 in October which was a very valuable race along with a Ripon Maiden @ 50/1.
Toocoolforschool won a Ripon maiden, Mill Reef Group 2 and was chinned on the line in a Group 3 at York by Dutch Connection which today won the Ascot – Jersey Group 3.
Other horses to get on the score sheet or finished in 2014 were, Fast Shot, Millar Rose, Ticking Katie and Sakhees Return.
This year I was fortunate to be offered shares in a Turtle Bowl filly who I named… you guessed it… Katie's Diamond who won by 4 lengths eased down on debut. Last week she was purchased by Qatar Racing Ltd and Mrs Barbra Keller to whom I congratulate. This is definitely a horse to follow.
Ontoawinner bought another filly whose dam produced Consort who ran very well in the Ascot – St James Palace Group 1 having already won a listed race. The general consensus around our filly Oceanella is that she is above average but has yet to run and prove this on the racecourse.
I truly have to pinch myself when I reflect on my last testimonial and how far this syndicate has progressed in the short time I have been privileged to be involved with these hard working people. My philosophy is "you get out of something what you put in and while form is temporary, class is most definitely permanent." If you are looking for a syndicate that cares about an individual no matter what shares they have in a horse or horses and love racing?
Welcome to Ontoawinner you have found your home.
Coming together is a beginning; keeping together is progress; working together is success – Henry Ford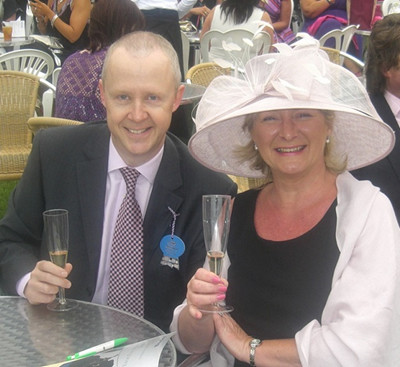 We have been owners since 2007, and our experience with various syndicates has taught us there are three things that make a great syndicate.
The first, not surprisingly, is the horses. We have had horses in Group races and sellers, and everything in between. They have raced at all the great courses: Epsom, Ascot, Goodwood, Southwell (ahem!). They have won by wide margins in record time, and they have wandered aimlessly round the course admiring the scenery. Thats racing. It doesnt come with guarantees.
We never go to the races thinking our horses will win. We go in hope of a good run, and maybe an opportunity to scream and shout if were in with a chance a furlong out. And if our horse does get his or her neck in front, the high is better than anything Keith Richards has experienced and at a fraction of the cost!
Ontoawinner (and their trainers) have a knack of finding and developing horses that give you that buzz. If you see those yellow and white silks on the racecard, expect the horse to be at the business end of proceedings more often than not.
The second factor is communication. We cant pick up the phone to a trainer every day and ask them for an update (we could try, but hed probably change his phone number pretty sharpish). So we rely on the syndicate managers to tell us about the horses well-being, racing plans etc.
Theres no syndicate better at communicating with owners than OTAW. Updates on every horse by email twice a week, with race reports and feedback direct from the trainers, plus text messages on entries and declarations. Unless youve experienced the dearth of information from some other syndicates, you cant appreciate how good the OTAW communication is. Its impressive.
The third factor is people. If you go to the races frequently, youll spend a fair amount of time with your fellow owners, so it helps if theyre the sort of people youd be happy to share a beer (or glass of Champagne) with.
Ontoawinner owners are a like-minded bunch. We dont care if youve a 2.5% or 25% share. Whether its at the races or on a stable visit, you are part of the same crowd and you have the same experience. We all enjoy our racing and are addicted to the buzz that ownership gives you. The real rewards arent financial.
If you are still undecided (surely not?), keep a look-out for Ontoawinner owners at the races. If the yellow and white ties dont give them away, the big smiles will. Just ask any of them for an honest opinion. Youll get it, and we guarantee theyll all say the same thing.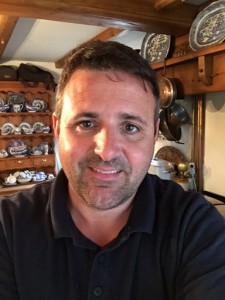 I've been involved with OTAW for a number of years and I can't praise them enough.  A lot of my friends have also got involved which speaks volumes.
Whatever your %, everyone is made to feel part of the team, and we're all cheering on for each others horses.
They have sourced some fantastic trainers, who understand their product.
The OTAW lads are always at the end of the phone, but the main point I would like to get across is that they are genuine racing people, who want the same as us, whether its working vigorously for the next good thing, fighting hard for the best outcome if we have to sell one, coming to the same conclusions when things dont go to plan,  or celebrating into the small hours when things do!!
I know and appreciate all your hard work,
Keep finding us them good'uns lads!