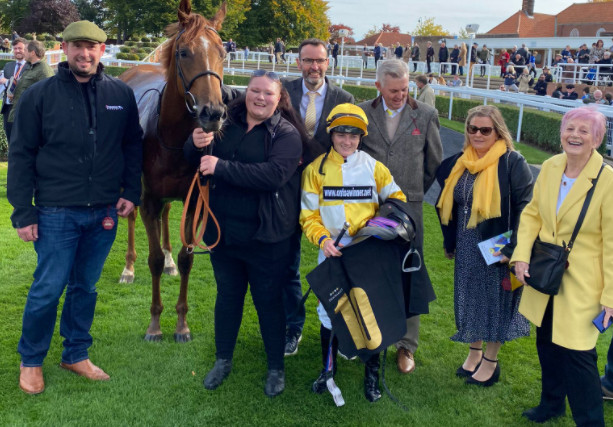 Gold As Glass, our 2 year old filly by Australia won on her racecourse debut yesterday at Newmarket.
The Marco Botti trained chesnut was ridden by Hollie Doyle for the 12 runner event over seven furlongs. She broke smartly from the stalls and Hollie took up a handy position on the rail just behind the leaders. At at 2 marker she started to make easy headway to go into the lead, Hollie kept her up to her work and she went on to win from the fast finishing favourite.
A big well done to her owners, she is a very exciting filly for next year.
We purchased a new horse with Marco last week, a very athletic son of Land Force. Shares are in high demand, dont hesitate in contacting us. Click on the link below for his full profile and breeding.
Land Force colt